INFOGRÁFICO - DÉCADA DA
RESTAURAÇÃO DE ECOSSISTEMAS
Toda nova década a ONU escolhe um tema de relevância mundial a ser tratado como prioridade pelas nações unidas. A ONU anunciou que no período de 2021 a 2030 teremos a década da Restauração de Ecossistemas. Você tem ideia de por que restaurar é tão urgente e importante na agenda mundial? A Década da Restauração de Ecossistemas da ONU é uma oportunidade para o Brasil acelerar a restauração de milhões de hectares com a qual se comprometeu. O WRI Brasil produziu um conteúdo incrível sobre o tema e nos chamou pra criar um infográfico ilustrado sobre os tópicos abordados, como os benefícios de restaurar, os caminhos para acelerar o processo e os desafios para que a restauração ganhe escala.
Every new decade, the UN chooses a topic of global relevance to be addressed as a priority by the United Nations. The UN announced that in the period from 2021 to 2030 we will have the decade of Ecosystem Restoration. Do you know why restoration is so urgent and important on the world's agenda? The UN Decade of Ecosystem Restoration is an opportunity for Brazil to accelerate the restoration of millions of hectares to which it has committed. WRI Brasil produced incredible content on the topic and invited us to create an illustrated infographic on the covered topics, such as the benefits of restoring, the ways to speed up the process and the challenges for restoration to scale.

SEDE DA EMPRESA / COMPANY HEADQUARTERS
Porto Alegre / RS - Brasil
DATA DO LANÇAMENTO / RELEASE DATE
Maio 2021 / May 2021
​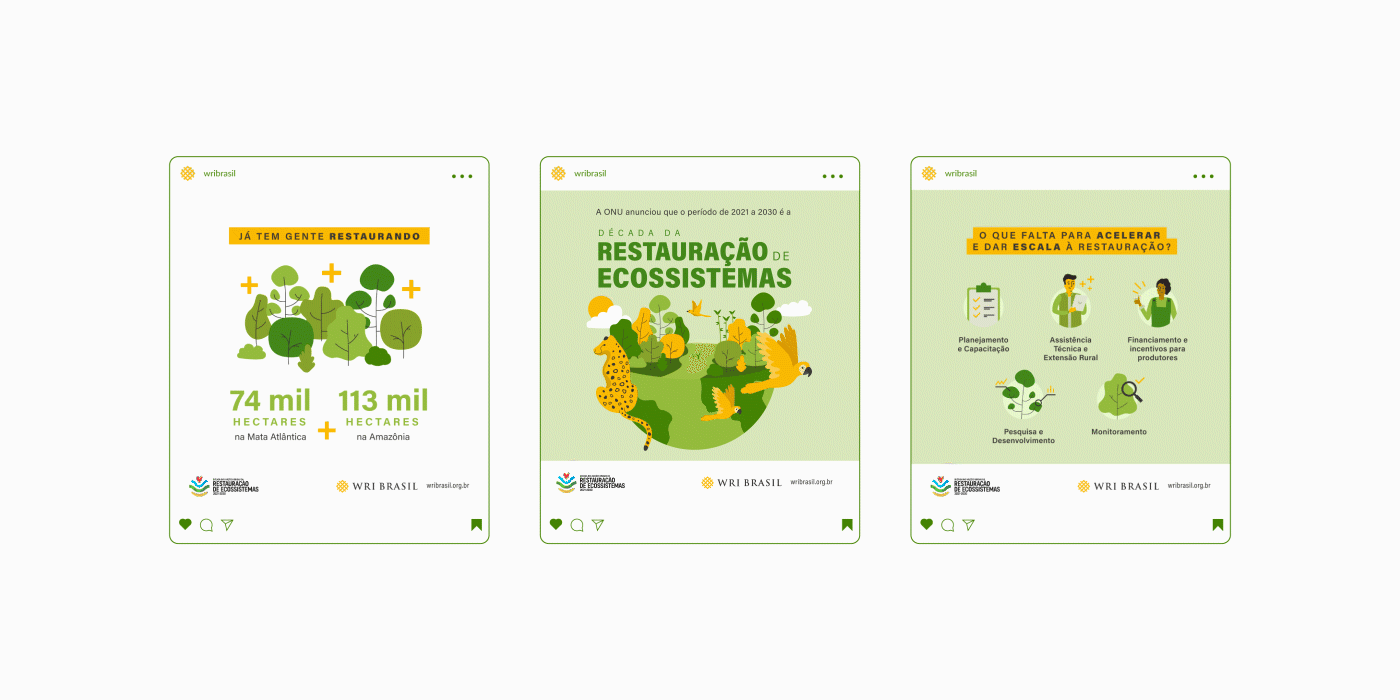 SERVIÇOS / SERVICES
Infográfico / Infographic
Ilustrações / Illustrations
Animação e Motion / Animation and Motion
Materiais de comunicação / Communication
NÉKTAR DESIGN TEAM
Creative Direction: Paula Langie
Account Executive: Paula Langie
Design: Gabriel Hoch Jaques
Illustrations: Gabriel Hoch Jaques
Motion: Thomas Guedes